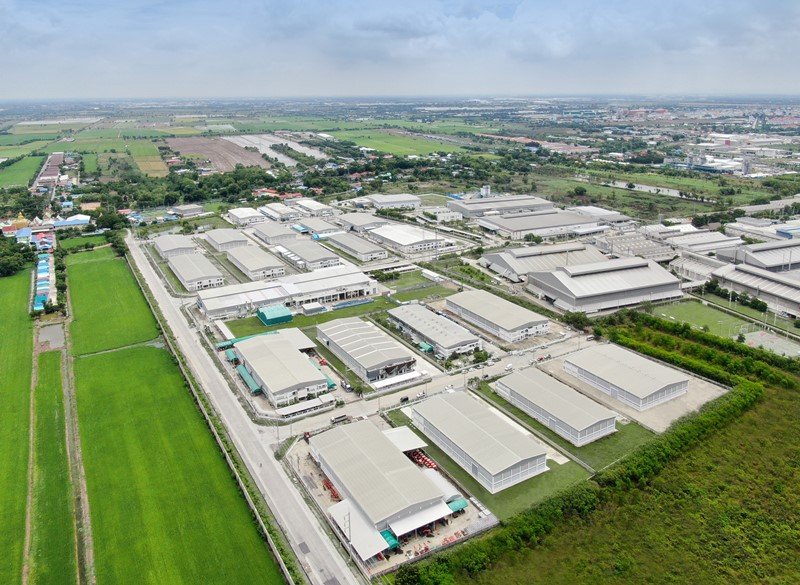 3Q/2020 revenue and net profit was THB 4,883 million and THB 399 million respectively, supported by a solid rebound in residential sales which increased 12.81% Y-o-Y whilst recurring rental income from industrial and commercial business remained resilient. Occupancy rate for industrial and commercial portfolio was well-maintained despite a minor impact from rental relief during COVID-19 lockdown.
FPT's balance sheet remained strong with sufficient liquidity that was further boosted by successful rights offering subscription in early July 2020 that brought in capital of THB 3,207 million. Proceeds will be used for funding business expansion and general capital requirement.
Tender offer period to delist Golden Land Property Development Public Company Limited (GOLD) from SET has been completed, pending administrative process from SET which will be completed within August 2020.
Board of Directors has appointed Mr. Thanapol Sirithanachai as Country CEO effective 17 August 2020 to lead and build a growth path for the enlarged FPT with fully-integrated real estate platform. Mr. Thanapol will also be a key person to drive the company's investment strategies.
BANGKOK, 7 AUGUST 2020
Frasers Property (Thailand) Public Company Limited ("FPT"), a leading provider of integrated real estate platform, today announced its financial results for 3Q FY2020 ended June 30, 2020. FPT recorded a small drop in total revenue at THB 4,883 million and a net profit of THB 399 million. The net profit was lower than THB 797 million a year ago due to the absence of gain from sales of industrial property land and COVID-19 lockdown in April-May 20 which had led to a delay in the transfer of residential properties.
Overall liquidity remained strong as FPT successfully raised THB 3,207 million via a rights offering of 1,210,057,784 shares. The Board of Directors also approved divestments of industrial assets worth THB 6 billion in July 2020 to Frasers Property Thailand Industrial Freehold & Leasehold REIT (FTREIT), which will provide funding for future business growth.
Industrial property business posted a small 5.5% Y-o-Y drop in revenue of THB 441 million for 3Q/2020. Overall AUM portfolio occupancy remains healthy at 80% in 3Q/2020, thanks to the strong take-up of ready-built factories, in tandem with increasing demand for manufacturing relocations from China. FPT's industrial property business continues to secure built-to-suit deals with notable clients –it has recently signed an agreement to develop the first modern distribution center in Khon Kaen province for Central Watson Company Limited ("Central Watson"), the operator of Watsons' health and beauty stores.
Residential property business reported a 12.8% Y-o-Y increase in revenue to THB 3,880 million in 3Q/2020, thanks to ongoing demand for townhomes and townhouses in Bangkok and upcountry. As of June 30 2020, the residential business recorded total pre-sales value of THB 8,819 million or a strong jump of +19% Q-o-Q and +61% Y-o-Y from a total of 58 active projects. Total backlog awaiting to be transferred was at THB 2,290 million as at 3Q/2020. In order to facilitate sales during the COVID-19 outbreak, online market platforms have been employed to facilitate home buyer engagement process.
Commercial property business booked a slight drop in 3Q/2020 revenue Y-o-Y of THB 236 million as a result of rental relief granted to the affected tenants during the COVID-19 outbreak. The hospitality business which contributed less than 3% of total revenue, remains severely impacted from travel restriction. However, office AUM occupancy remains resilient at 94% as at June 2020 whilst retail traffic has seen modest recovery from marketing events after the lockdown. Occupancy rate of Samyan Mitrtown has climbed to 91% with new stores opening such as AIS eSports Studio, AfterYou and Yomie's Rice x Yoghurt.
FPT will continue to closely monitor the COVID-19 situation and ensure that operations are carried out in a safe, effective and responsive manner for the well-being for our customers and employees. Overall, FPT maintained a cautious outlook in the near-term given ongoing uncertainties on macro factors, despite better-than-expected performance in selective real estate sub-sectors. Integration process with GOLD continues to make good progress and FPT remains fully committed to deliver satisfying returns to our investors and shareholders.