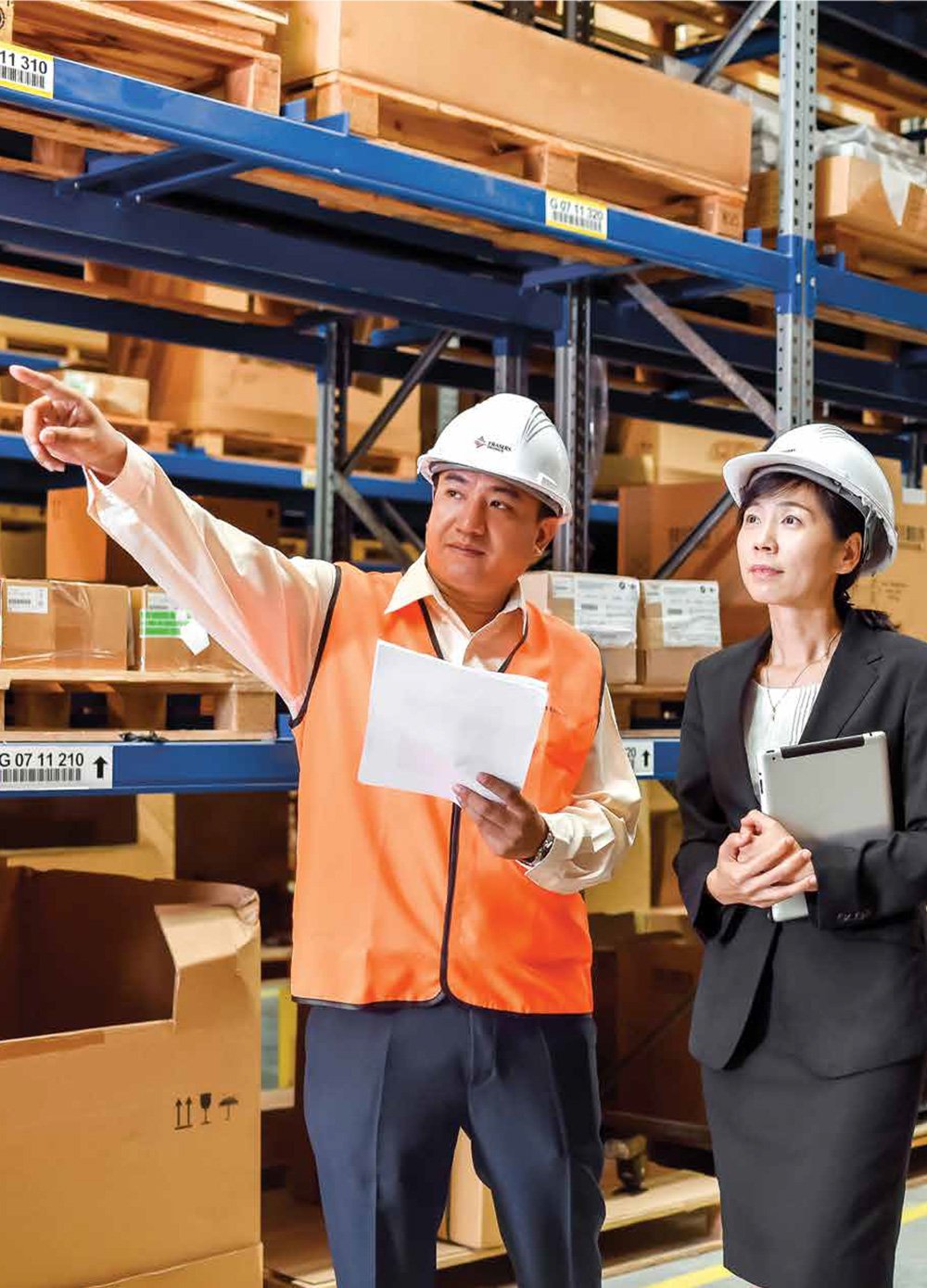 About Frasers Property Thailand
Frasers Property (Thailand) Public Company Limited ("the Company"), formerly known as TICON Industrial Connection PCL ("TICON") was established in 1990 and listed on the Stock Exchange of Thailand in 2002. The Company engages in development and management of industrial properties for ready-built factory and ready-built warehouse located inside and outside industrial estate.
In 2019, the Company was officially rebranded to "Frasers Property (Thailand) PLC" and traded on the Stock Exchange of Thailand under a new trading ticker "FPT", with commencement of a new business platform under the global brand "Frasers Property". The Company is now a member of Frasers Property Limited, a multi-national company listed on the Singapore Stock Exchange that owns, develops and manages a diversified portfolio in 5 real estate asset classes including serviced apartment and hospitality, residential, commercial and business park, retail, and industrial property. Underlying the strategic direction of the Group Company, the Company acquired Golden Land Property Development Public Company Limited (GOLD) to expand the business of the Company into a quality platform in residential, commercial and hospitality property sectors and become "The 1st fully integrated real estate platform in Thailand"
During 2020, the Company announced the success of business integration with GOLD, an important step for the organization to become one of Thailand's top five real estate developers. Underlying the strategic direction of "One platform", the Company integrates multi-asset class development and management capabilities with an aim to solidify business foundation for promoting the next stage of growth. With a balanced and diversified portfolio further enhancing income resilience, the Company strives to deliver long-term value for a sustainable return, while leveraging on investment and partnership as well as embracing innovation and technology to enhance competitiveness in all dimensions. This brings about future-proof solutions to serve the dynamic needs of real estate sector and create memorable and enriching experiences to all stakeholders under good corporate governance.
Overall company structure comprises 3 businesses as followed;
Residential Property Business
Industrial Property and Investments in Related Businesses
Commercial Property Business
residential developer in Thailand
Factories and warehouse in strategic locations nationwide.
One of the leading commercial developer in Thailand
Frasers Property Thailand is a member of Frasers Property Group, a multi-national company that develops, owns and manages a diverse, integrated portfolio of properties. Listed on the Main Board of the Singapore Exchange Securities Trading Limited ("SGX-ST") and headquartered in Singapore, the Group has total assets of approximately S$40.3 billion as at 30 September 2021.
Frasers Property's assets range from residential, retail, commercial and business parks, to logistics and industrial in Southeast Asia, Australia, Europe and China. Its well-established hospitality business owns and/or operates serviced apartments and hotels in over 70 cities and 20 countries across Asia, Australia, Europe, the Middle East and Africa. The Group is unified by its commitment to deliver enriching and memorable experiences to customers and stakeholders, leveraging on its knowledge and capabilities from across markets and property sectors, to deliver value in its multiple asset classes.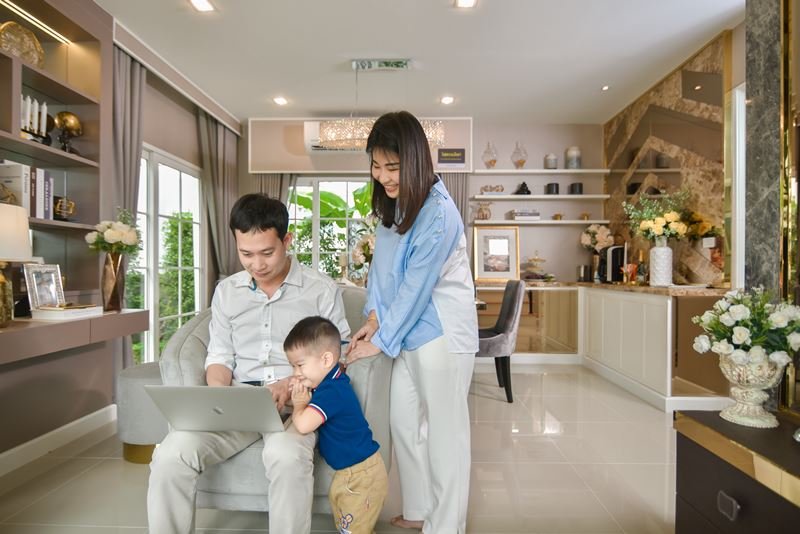 Residential properties
Ideal living proposition to attract home buyer demand across diverse market segments including low ries residential projects of single-detached houses, semi-detached houses and townhouses.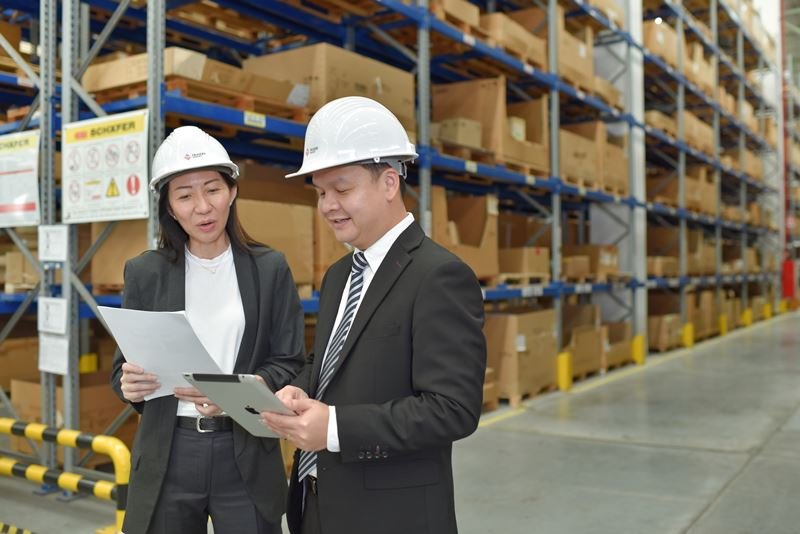 Industrial properties
Deliver tailored industrial property solutions with end-to-end execution capabilities across facility development, asset management and asset recycling.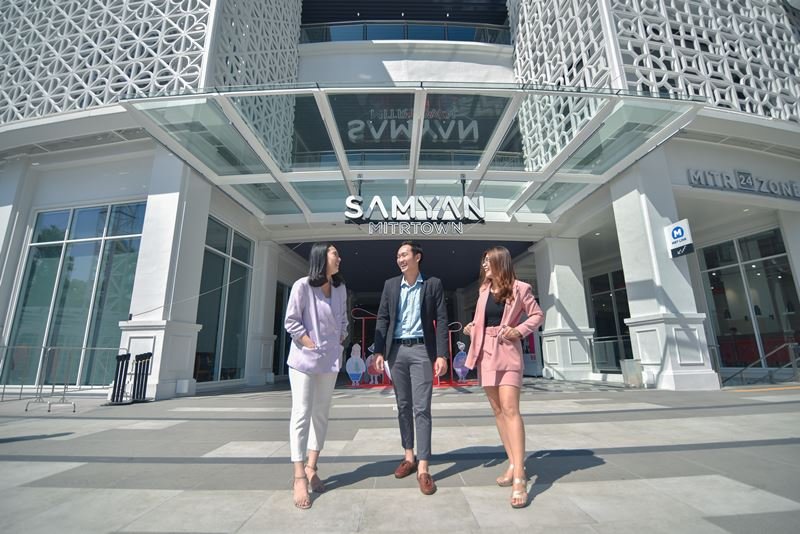 Commercial and hospitality
Landmark commercial, hospitality and mixed-use developments in the heart of bangkok's CBD with key focus on unique mixed-use concept, management effciency and quality building in order to grow occupancy and strengthen cash flow generating capability.